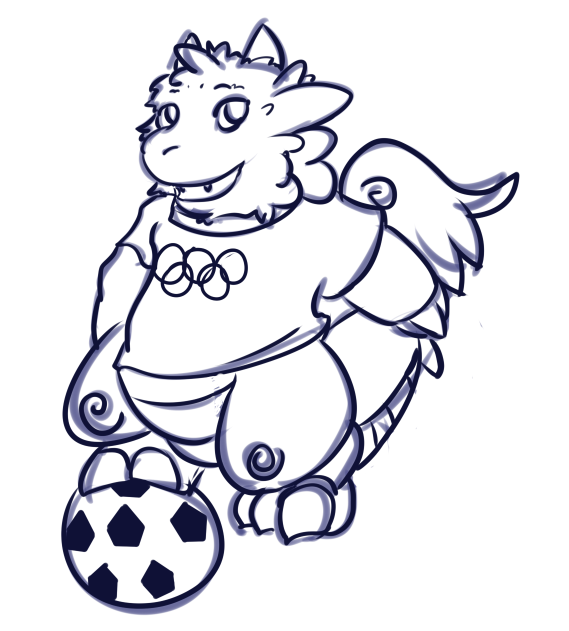 — by Zac; winner, gold medal
The figure is of a slightly anthro jackalope, brown-grey fur with tan ears and chin, caught in the middle of blinking. It's wearing a partial bird costume, dappled blue wings with sparkling tailfeathers, and the creature's upper wing arching up to reach for the golden sun.
— by Beltrami; silver medal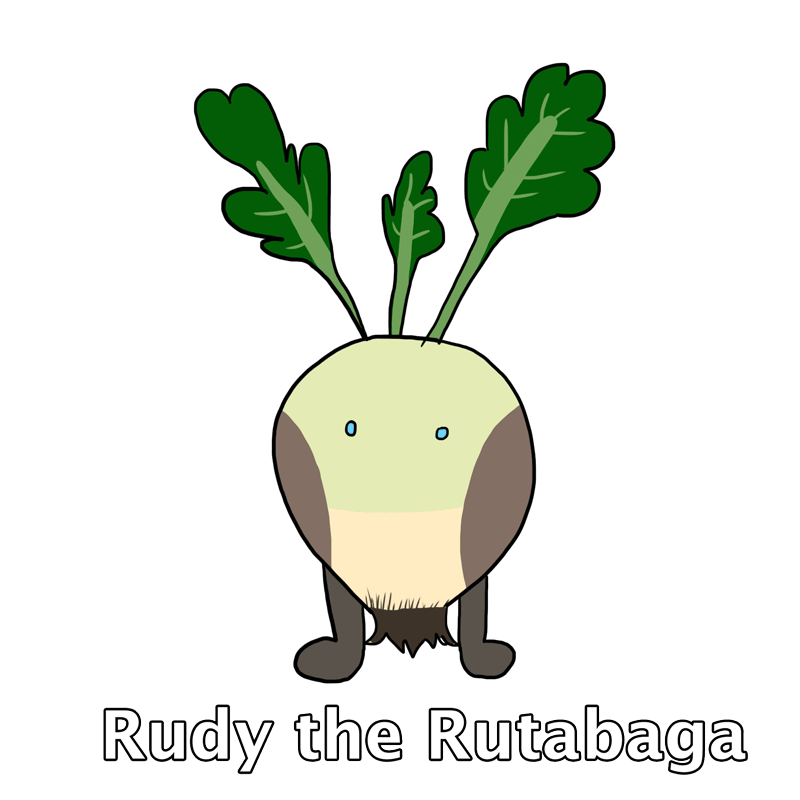 "Rudy the Rutabaga" by fluffy; bronze medal
All other contestants won copper medals for participation, as per the SpinDizzy Olympics tradition.
Let's go for the 'Daft Punk' mascot approach here, as it seems appropriate:

'Harder' is a buff male otter swimmer, diving through the blue ring
'Better' is a vixen artistic gymnast, doing a handstand off the red ring
'Faster' is a female cheetah sprinter, running across the yellow ring
'Stronger' is a male rhinocerous weightlifter. holding up the green ring

(All sports chosen because they've all been consistently part of the Olympics since the first modern Olympics in 1896.)
— by Jenora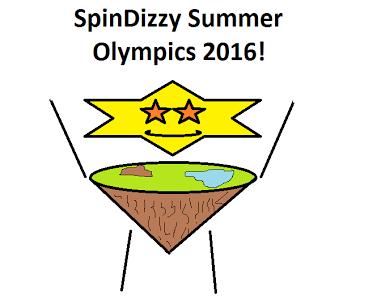 — by Jaxen
 1.As official mascots of the SpinDizzy Summer Games 2016, the mascots should be indicative of some of of the myriads of teams and participants out there. One such mascot should be a Black Dragon who stands proud as one of the pillars of the community. Next could be a blue fish that represents all the aquatics in our world as well. Next would be a red panda (The wah, not the actual panda panda). The mascot representing the avians would be a yellow goldfinch. Lastly, a green canine or feline, if a canine was unavailable. Each of these mascots would represent some of our varied heritage. Further discussion is ongoing by the SDIOC (SpinDizzy International Olympic Committee) as to the final design choices for the mascots going forward. Any suggestions/complaints can be filed with the SDIOC in triplicate with form SD19-32X. All submissions
— by Featherwing